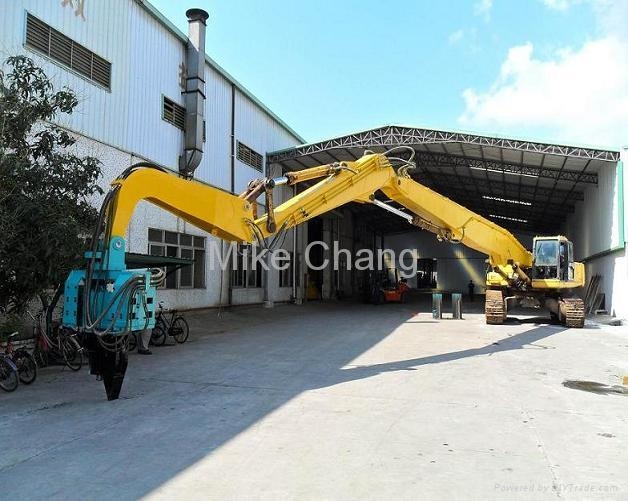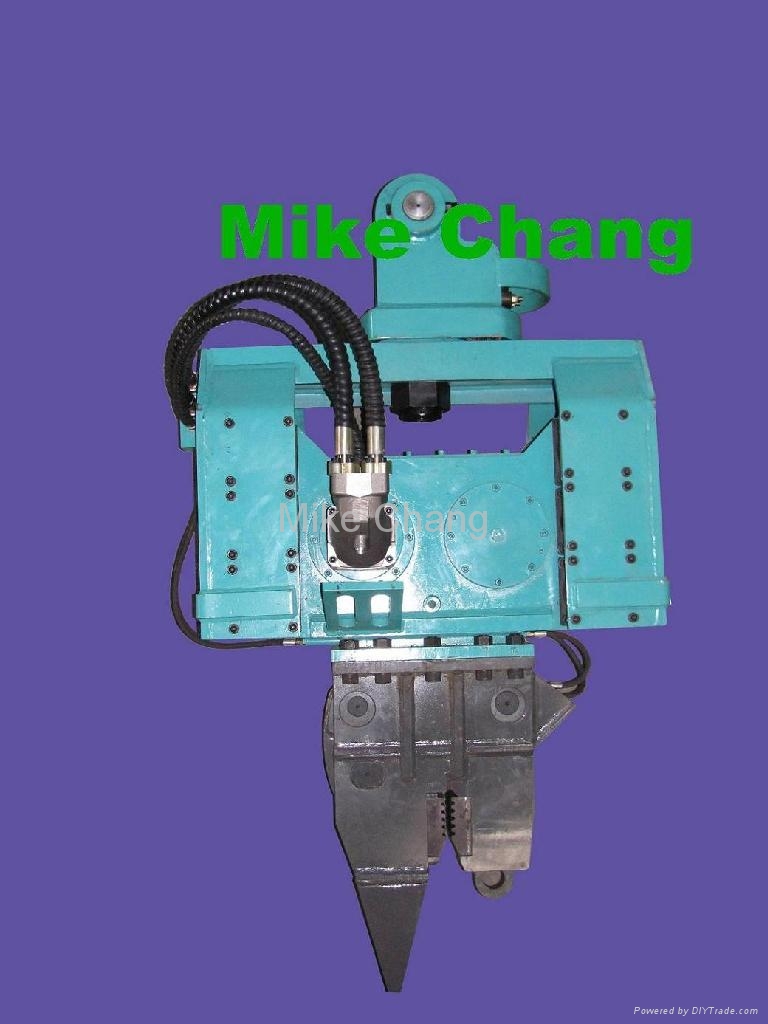 Excavator sheet piling hammer
US $30000
Product Description
Suitable for engineering construction of flood control, dam and dike, pipe rack, earthwork, retaining wall and slope.
Features and Advantages:
1. Adopt original motor imported from USA to drive, with small volume and light weight, can stably output high rotation speed power, strong and durable.
2. Add shock absorber, with swedish column bearing, low noise, high speed and reliable.
3. Safety device make the clamping chuck tighten automatically while the sheet pile not loosen, safe and efficient.
4. Driven by hydraulic system, can operate with rotation of 180 degrees left and right, speed and vibration frequency can be adjusted, simple operation, can meet with requirements under different working conditions.